Last updated: June 3rd, 2023
One of the big benefits of a city like Lucerne is that it is small and everything is within walking distance. So, choosing a hotel that is near the train station is easy and convenient.
There are some great options for hotels near the Lucerne train stations, from world-class hotels to more budget options for those looking to save money.
Below are some of the best hotels I have found.
If you want the closest hotel to the Lucerne train station then you definitely can't beat the Radisson Blu Hotel. Literally a few minutes walk from the station, the Radisson Blu is in the KKL building right on the shores of Lake Lucerne too. You can't ask for more than that!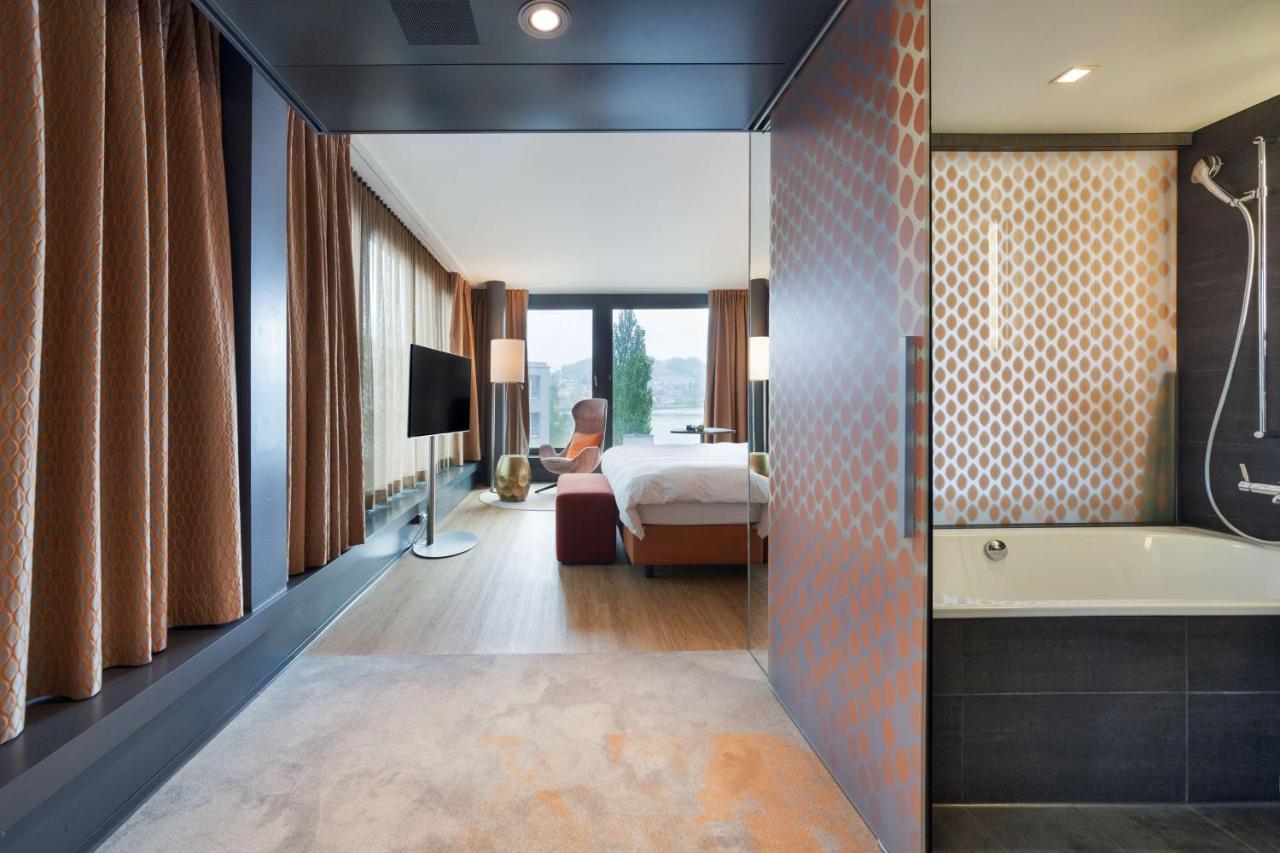 The Radisson Blu is a great four-star option with a modern, sleek interior and super comfy rooms that won't disappoint. And there are both standard rooms and suites available if you need a little more room to move about.
There is also a top-notch Mediterranean restaurant on site, as well as a wine bar to unwind in at night. And if you fancy a bit of wellness, there is a rooftop health club with a steam bath, sauna, and relaxation room that has epic views of Mount Pilatus, Lucerne's home mountain.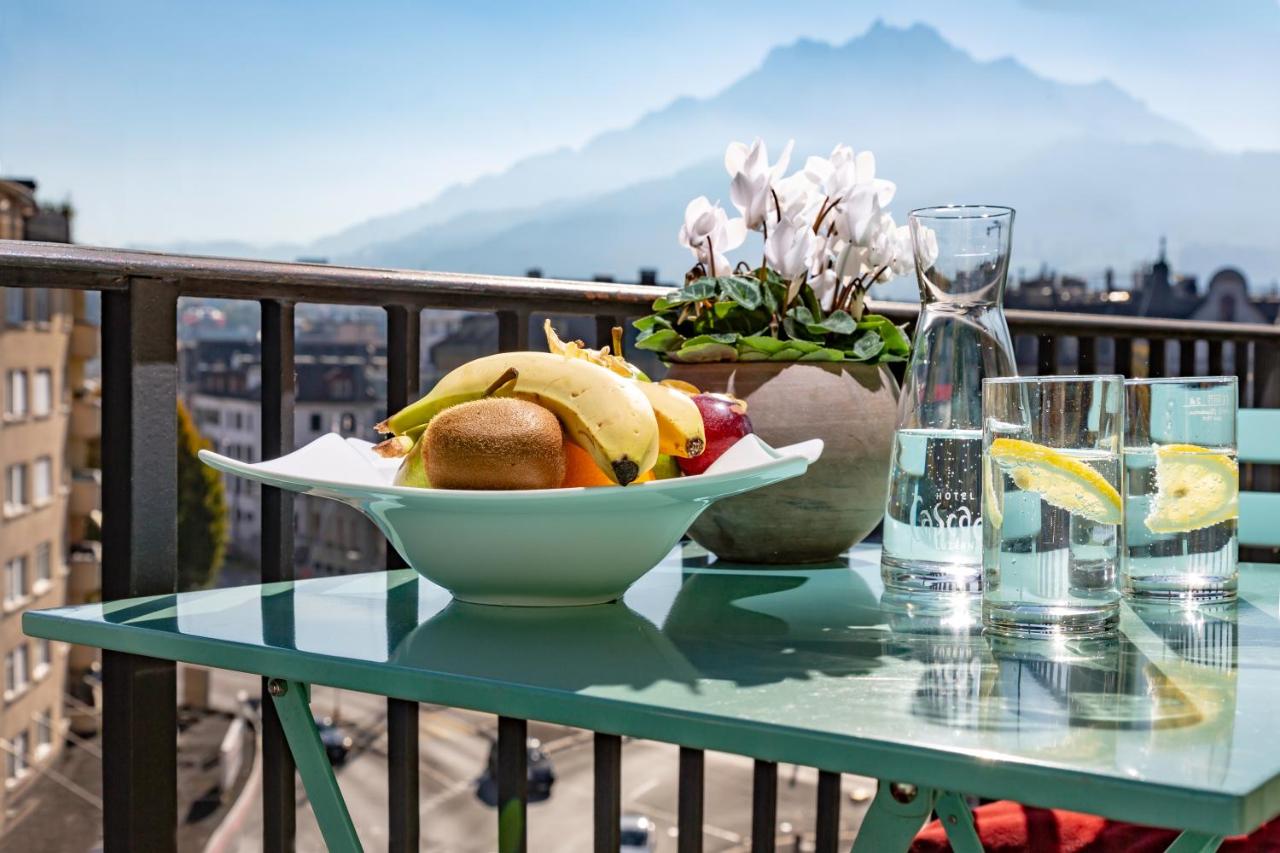 The Cascada Boutique Hotel is another four-star hotel that is within walking distance of the train station. It is also very close to the lake and the old town, so it's a win-win really.
All of the rooms are uniquely designed and represent waterfalls in Switzerland and range in size from a double room to a family-sized suite.
There is also a Spanish specialty restaurant on-site as well as a modern bar with gin specialties. Their breakfast buffet is loved by guests, from what I have seen in the reviews. And, they provide the Lucerne Visitor Card to all their guests, as well as access to bicycles, which are ideal for getting around a small city like Lucerne.
The Boutique Hotel by Continental Park is another four-star boutique hotel just minutes from the train station. The hotel has well-appointed modern rooms with either queen or king-sized beds.
They have the Bellini Giardino Restaurant available to guests as well as one in the garden, which is great for those balmy summer nights. There is also a rooftop terrace, cantina, lounge and cheese cellar, for those wanting something a little more intimate.
The boutique hotel is also a bike-friendly hotel with a garage, cleaning and maintenance area downstairs. And they have bike rentals available for those wishing to explore the city on two wheels.
If you are aiming for a convenient four-star experience, then the Monopol Hotel just minutes from the Lucerne Train station might be a great option. With 77 rooms of varying sizes, there is something for everyone.
The hotel also caters to larger events with a banquet room, and they have a terrace on the 7th floor with great views of the alps, the town and the lake.
The location of this hotel is top-notch with bars and restaurants within walking distance, and the old town and KKL center and a stone's throw away.
If you want a budget option, the 3-star Hotel Alpina is the perfect hotel that is walking distance from the train station. The rooms are comfortable and large, and many of them have a small terrace outside with views of the other historic buildings in the area.
One of the best parts of this hotel is the breakfast, which you can enjoy at the nearby 4-star hotel Monopol. And, one of the best pizza restaurants in town is on the ground floor of the hotel, which is super handy if you want a quick bite to eat.