Wondering who some of the most famous Swiss people are? Then you are definitely in the right place because this detailed guide covers all the most famous people Switzerland has ever produced!
Some, like Roger Federer, are so famous that you'd have to live under a rock not to have heard about them. Others are also extremely famous, but the fact that they're from Switzerland isn't exactly common knowledge. Keep reading to learn more about the most famous people from Switzerland, including artists, athletes, writers, architects, and politicians!
Roger Federer
Few tennis professionals are as famous as Roger Federer. And on top of that, he is probably the most famous Swiss person of all time.
The Swiss professional tennis player is a legend of the sport, and one of the best tennis players to have ever existed with 103 ATP single titles to his name and multiple Olympic gold medal wins.
He also won 20 grand slam titles, as well as several record-breaking career achievements, including eight Wimbledon titles and five US Open titles. The famous tennis player announced his retirement in September of 2022, ending his career that spanned more than two decades.
Roger Federer was born in Basel, Switzerland and he grew up in towns close to the French and German borders. His father is Swiss-German but his mother is South African, so the tennis player has both citizenships.
Jean-Jacques Rousseau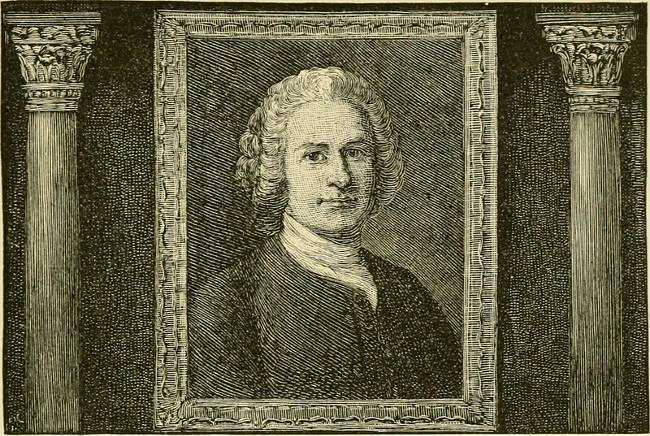 Jean-Jacques Rousseau was a famous philosopher, composer, and writer active in the 18th century. His works have influenced the entire process of the Age of Enlightenment, but also certain aspects of the French Revolution. In fact, Rousseau was by far the most popular member of the Jacobin Club during the Revolution and some 16 years after his death, he was inducted into the Panthéon as a national hero.
The famous philosopher was born in Geneva in the early 18th century, but he ran away from his hometown at the age of 15, after returning to Geneva one evening and finding the city gates locked. Rousseau spent most of his life in France and he was eventually buried there, in the small commune of Ermenonville.
Many of Jean-Jacques Rousseau's works are being studied even today for the great impact they had on the then society. In addition to advancing the development of political and modern thought, Rousseau's novels were crucial to the development of the literary movements of pre-romanticism and romanticism.
Carl Gustav Jung
Carl Gustav Jung was a famous psychiatrist best known for being the founder of analytical psychology. He was active in the late 19th and early 20th century, and he worked under Eugen Bleuler in Zurich's Burghölzli psychiatric hospital.
At one point, the Swiss psychiatrist came to the attention of Sigmund Freud, and the two men began a lengthy correspondence. Jung and Freud even collaborated on a joint human psychology vision, but their friendship was short-lived and ended after Jung started publicly criticizing Freud's views on infantile sexuality and the Oedipal complex theory.
As a result, Jung published his own system of analytical psychology that was entirely different from Freud's psychoanalysis. He created some of the most famous psychological concepts ever, including extraversion and introversion, synchronicity, the psychological complex, and the collective unconscious.
Le Corbusier
Charles-Édouard Jeanneret, better known as Le Corbusier, was a Swiss painter and architect. But that's a bit of an understatement – Le Corbusier is the pioneer of the movement we now know as modern architecture, and 17 of his projects were designated as a UNESCO World Heritage Site.
These buildings can be found in seven countries all over the world, but the vast majority are in France. Although the controversial architect was born in Switzerland, he spent most of his life in the then territory of France. Although, his last work, Pavillon Le Corbusier in Zurich is a building dedicated to his art, and a piece of art in and of itself. It was even designed by Le Corbusier just before his death and can be found near Zurichhorn along Lake Zurich.
Few architects from the 20th century have been in the eye of the public as much as Jeanneret. On the one hand, his works have reshaped architecture as it exists today. And on the other hand, some of his urban-planning projects were criticized for the lack of respect for any pre-existing sites of cultural importance. Le Corbusier was also allegedly tied to Benito Mussolini, eugenics, and antisemitism.
Louis-Joseph Chevrolet
Louis-Joseph Chevrolet was a Swiss-American entrepreneur, mechanic, and race car driver. He is most famous for co-founding the Chevrolet motor car company together with Arthur Chevrolet (his brother), and William C. Durant, along with investment partners William Little, and Dr. Edwin R. Campbell.
Chevrolet was born in Switzerland in 1878 but relocated to France with his father in 1887. They settled in Beaune, and this is where the famous racing driver honed his skills as a mechanic and developed an interest in bicycle racing.
Chevrolet eventually moved to Paris, where he worked as a mechanic in various shops until ultimately moving to Montreal in 1900. A year later he moved to New York City, and in 1905, he won his first race ever in a FIAT. This marked the start of his racing career, and in 1920, Chevrolet would go on to win the AAA National Championship.
Alberto Giacometti
Alberto Giacometti was a famous Swiss sculptor born in 1901, on today's territory of Graubünden. He spent most of his life living and working in Paris, but he often returned to his hometown to visit his family, in Borgonovo.
Giacometti is regarded as one of the most important 20th-century sculptors. The influence of cubism and surrealism is evident in his work, and in the later segment of his career, his paintings become just as important as his famous sculptures.
The famous Swiss sculptor was initially known for creating very small sculptures of a height of up to 7 centimeters. This was to reflect the actual distance that exists between the artist's position and his models, and Giacometti even stated that the more he tried to create something from memory, the smaller his statues would get.
Following World War II, the sculptor created some of his most famous works, including the extremely tall and slender sculptures which he is best known for. In 1962, he won the Venice Biennale Grand Prize for sculpture.
Sofia Milos
Born in Zurich, Switzerland, Sofia Milos is a famous Swiss actress who has made a name for herself starring in popular US TV shows and movies. Milos is most famous for her role on the TV series CSI: Miami, in which she portrayed detective Yelina Salas.
The actress also appeared in The Sopranos, portraying Annalisa Zucca, a Camorra boss. You might also remember her from Friends – she played Aurora, the sensual foreigner who dates Chandler despite having a husband and a boyfriend.
Sofia Milos was born in Zurich, but her family relocated to Rome while she was still a child. The actress's father was an Italian who emigrated to Switzerland in search of better job opportunities, but ultimately ended up relocating back home.
Ursula Andress
Ursula Andress is famous for her role in the James Bond franchise – the Swiss actress was the first Bond girl to ever appear on the big screen. She portrayed Honey Ryder in the movie Dr. No., and her first on-screen appearance has her walking out of the ocean in a white bikini. This immediately established Andress as a sex symbol in such a capacity that most people didn't even notice that the actress was dubbed in the movie!
She had a very heavy Swiss accent, so Nikki van der Zyl dubbed all her dialogue. The funny thing is that it took a while for the press to pick up on this fact, and her Swiss heritage remained unknown for quite a while.
Dr. No was her film debut and it launched Andress into a prolific career that spanned some four decades. The actress sold her Beverly Hills home in 2017, and she currently splits her time between Rome and her Switzerland house, where she can be close to family.
Hermann Hesse
Hermann Hesse was a Swiss-German poet born in Calw, on the then territory of the German Empire. He moved to Basel at the age of four, and he would later spend most of his time in either Germany or Switzerland. Hesse was granted Swiss citizenship in 1923, and he eventually passed away in his home near Montagnola in Ticino.
Some of Hesse's most famous works include Demian, Steppenwolf, and The Glass Bead Game, which ended up being the last novel he ever wrote. In 1946, Hermann Hesse was awarded the Nobel Prize in Literature.
The Glass Bead Game might have been his last full-length novel that was published, but it certainly wasn't the last thing Hesse had written. During the last two decades of his life, the famous writer wrote a series of short stories and essays, as well as explored his interest in watercolors.
Hans Ruedi Giger
Hans Ruedi Giger is a Swiss artist best known for his work on the Alien movies. His signature was the airbrushed images that perfectly blended human physique with that of machines. This art style would later become known as biomechanics, and Giger would be considered the pioneer of the movement.
Perhaps the best examples of Giger's works can be found in the charming village of Gruyeres, not far north of Lake Geneva. This is where you'll find a museum dedicated to Giger's work on the Alien franchise (and more), as well as a bar designed by the famous artist.
H.R. Giger was part of the special effects crew on the Alien movie, which would go on to win an Academy Award. The artist's style has since been adapted to many different art forms, including album covers, tattoos, and even furniture.
Johanna Louise Spyri
Johanna Louise Spyri was a famous Swiss writer, most notably of children's stories. If you can't quite put a finger on why her name sounds so familiar, allow me to help – she is the absolute legend who wrote the iconic novel, Heidi.
Spyri was born in Hirzel, which is a rural area of the Zurich canton. During her childhood, the famous writer spent several summers near Chur in Graubunden, and she would later use this as the setting for many of her novels.
Heidi is her most famous work, but it's only one out of several dozen novels Spyri wrote. In 2010, a professor stumbled upon an 1830s novel Adelaide, the girl from the Alps by Hermann Adam von Kamp, and discovered many similarities to Spyri's most famous work. Plagiarism claims were later dismissed, due to the fact that there were many differences between the German novel and Spyri's tale.
Martina Hingis
Although Roger Federer remains the most famous Swiss tennis player out of the bunch, Martina Hingis deserves just as much recognition, if not more. She was the first tennis player from Switzerland (male or female) to attain a No. 1 world ranking and win a major title. Hingis won a total of 25 major titles – 5 singles titles, 13 women's doubles titles, and 7 mixed doubles titles.
She also set several youngest-ever records in the sport in the 1990s. Hingis was the youngest ever No. 1 in the world, as well as the youngest-ever Grand Slam winner – the impressive part is that she was still in her teens.
Ligament injuries forced her to withdraw from the sport temporarily at the age of 22, and at the time she had 40 singles titles to her name, as well as 36 doubles titles. The list of achievements goes on and on – she was even the highest-paid female athlete in the entire world from 1997 to 2001.
Martina Hingis was originally born in Czechoslovakia in 1980, but she emigrated to Switzerland at the age of seven and acquired citizenship through naturalization. She has competed under the Swiss flag ever since.
Charles Albert Gobat
Charles Albert Gobat was a lawyer, politician, and educational administrator from Switzerland. He is famous for jointly winning the Nobel Peace Prize with Élie Ducommun, for their leadership and work in the Permanent International Peace Bureau.
Gobat was born in 1843 in Switzerland, where he lived and worked for most of his life. He attended and graduated from several universities, including the University of Bern and the University of Basel in Switzerland, but also the University of Paris and the University of Heidelberg.
Albert Gobat's political career was based in Switzerland, where he was elected to multiple important positions. He held a seat on the Grand Council of Bern, the Council of States of Switzerland, and even the National Council. In 1914, Gobat attended a peace conference in Bern – the Nobel laureate rose to speak but collapsed and passed away shortly after.
Albert Einstein
Perhaps one of the best-known of all famous Swiss people is Albert Einstein. Of course, he was born in Germany, so many could argue he is not Swiss. But at the age of 20, he became a Swiss citizen and gave up his German citizenship. He went on to spend many years of his early adult life in Switzerland.
He also made his most noted contribution to Physics while working in the patent office in Bern – Special Relativity. After that, he was also a highly esteemed professor in Zurich. Of course, Einstein traveled and taught around the world and later migrated to the USA. He also became an American citizen in 1940.
So, whether Einstein is truly 100% Swiss and deserves to be on this list is up for debate, but he certainly has changed the way we see the world today.
Frequently Asked Questions
Who is the biggest celebrity in Switzerland?
The most famous Swiss celebrity at the moment is Roger Federer. He is renowned for winning 20 grand slams as well as appearing in countless television ads. His face is known all over the world.
Who is the most famous Swiss artist?
The most famous Swiss artists include sculptor Alberto Giacometti, painter Paul Klee, sculptor Jean Tinguely and artist H.R. Giger.