Last updated: August 30th, 2023
When you buy the Swiss Travel Pass, you get a whole range of significant discounts on everything from public transport, museums, and best of all, mountain excursions.
Mountain Excursions With Discounts
The Swiss Travel Pass is even better with large discounts on a range of mountain excursions that you are likely to do during your trip to Switzerland.
Free Mountain Excursions: Mt Rigi, Stoos, Stanserhorn, Brunni & Klewenalp
50% Discounted Mountain Excursions: Gornergrat, Kleine Matterhorn, Eiger Express, Männlichen, Schilthorn, First, Mt Titlis, Pilatus, Säntis, and many more
25% Discount Mountain Excursions: Jungfraujoch
Mountain Excursions Around Lucerne (Central Switzerland)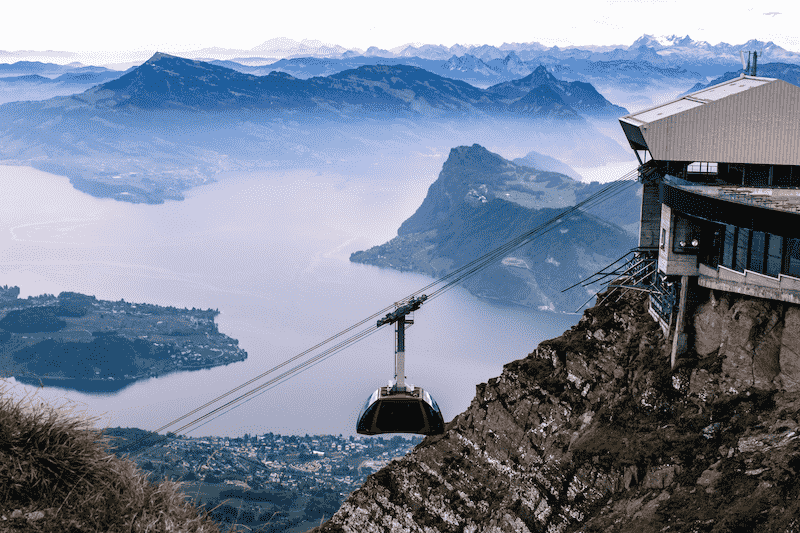 Most of you will be spending some time around Lucerne and going on a range of day trips from there. And it's great to know that many of them are included in the Swiss Travel Pass.
Mount Rigi
One of the most popular trips from Lucerne is by boat to Vitznau and then to the top of Mount Rigi. It is all free with the Swiss Travel Pass.
Mount Pilatus
The Mountain Pilatus Golden Trip is partly free as you have to take the boat there and the bus back. But the tickets up with the cogwheel train and down with the gondola are 50% off.
Mount Titlis
Many of you will be planning a day out to the top of Mt Titlis and into the Ice Cave there. Well, you get 50% off on the cable car. The train ride there is free of course!
Mountain Excursions in the Jungfrau Region
Things can get a little confusing around Interlaken with so many options including Grindelwald, Lauterbrunnen and all of the mountains around.
Let me quickly break it down for you.
Train & bus travel to Grindelwald, Lauterbrunnen and Wengen
Gondola: Mürren is Free
60% Discount: Schilthorn
50% Discount: Grindelwald First, Männlichen, Schynigge Platte,
25% Discount: Wegen onwards (Kleine Schiedegg, Jungfraujoch), Eiger Gletscher
Mountain Excursions in Zermatt
Some of you might end up in Zermatt, after all, it is the home of Switzerland's iconic Matterhorn. And there are so many mountain excursions to do from there.
Here is a quick rundown of the discounts you get:
50% Discount: Kleine Matterhorn (aka Matterhorn Glacier Paradise), Gornergrat
In fact, there are other trips you can do in Zermatt, and all of them should be 50% off.
More On The Swiss Travel Pass