Last updated: February 13th, 2023
There is no doubt that some of the best parts of Switzerland can be found in the Swiss Alps and staying in one of the many mountain villages is a bit of a life-changing experience. If you don't believe me, ask James Bond, he has certainly spent a lot of his life avoiding villains in the Swiss mountains!
If you have been lucky enough to stay at one of the Swiss ski resorts then you will probably have done an online search to see what it costs to live there, well I did. Whether you're at a Swiss ski resort in summer or winter, the beauty and access to nature are simply astounding.
For those of you who have never been to a ski resort in the Swiss Alps, you have an amazing adventure ahead of you. But, with lots of ski resorts to stay at, which one is right for you? That's what I'm here to help with.
Join me as I run through all the best resorts in the Swiss Alps so you can pick the perfect one for your alpine escape.
Saas-Fee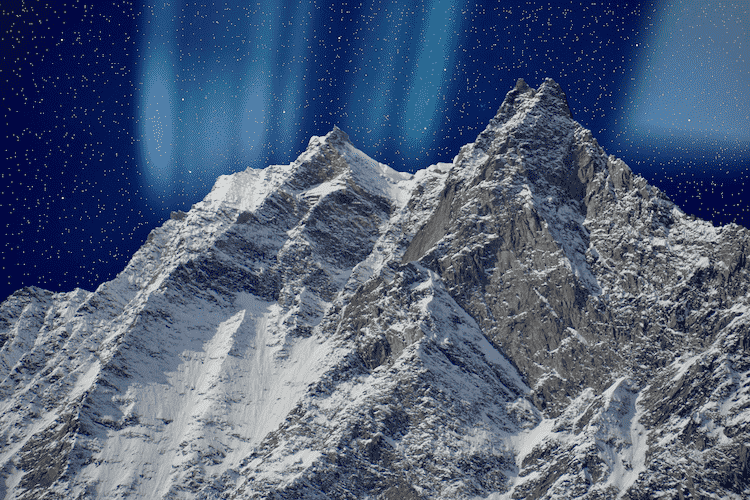 One of the best resorts in Switzerland is without a doubt Saas-Fee. Sitting close to the Matterhorn and the famous ski resort of Zermatt, it is a stunning place to visit in both summer and winter.
This Swiss mountain village is very picturesque and car-free too, making it a great place for families to visit. It has all the facilities you need to enjoy your stay from top quality accommodation and fun activities, to great restaurants and après ski.
Winter
In winter, the mountains close to Saas-Fee such as the Dom the Allalinhorn, provide over 150 km of alpine skiing terrain. The terrain is perfect for intermediate skiers with 96 km of slopes over 26 different trails.
There are also 37 km of beginner trails and 23 km of black diamond trails too, so experts can feel challenged on the slopes too. Off-piste skiing is also great here for the more adventurous.
Summer
Saas-Fee is just as magical in the summer and provides incredible access to backcountry terrain littered with hiking trails. You can hike to alpine lakes, have a picnic and a swim, go skiing, climb the summits of the mountains, and lots more.
You also ski in the summer Saas-Fee as there are 12 miles of slopes available on the Fee glacier on the Dom mountain, along with a halfpipe, boarder-x, and jumps for snowboarders.
If you do end up visiting this ski resort, be sure to have dinner at Allalin. It is the highest revolving restaurant in the world and offers unparalleled views of the alps from its perch at 3,500 meters above sea level.
You should also see the Mittelallalin Ice Pavilion which has been carved into the glacier and is full of ice sculptures. You can get a discount on the Ice Pavilion with your Saastal Card, a card which also includes free rides on most gondolas and cable cars.
Zermatt
Just one valley over from Saas-Fee is Zermatt, one of the most famous and best resorts in the mountains of Switzerland.
Sitting at the base of the Matterhorn, one of the most iconic mountains in Europe, the views are hard to beat.
Add this to the stunning facilities on offer, amazing après ski vibe, luxurious accommodation, restaurants, shops, outdoor activities, indoor pool, and more, you won't find many ski resorts that can top Zermatt.
Winter
Zermatt sits at a higher altitude than any other ski resort in the Alps and it offers some of the best alpine skiing in Europe to boot with a view of the Matterhorn. It is a bit of a mecca for winter sports with more than 360 km of interlinking trails that let you ski to other top ski resorts nearby and even into Italy.
There are pistes for all skill levels in Zermatt from true beginners who have never skied all the way up to those who love black diamonds, off-piste terrain, and even heli-skiing. Intermediates take the win here though as there are long runs across all the sectors.
To make life easier, the free Zermatt Skiguide app gives you a GPS navigation system so you can navigate between all the trails and different ski resorts. It also provides weather and safety updates along with open lifts and pistes.
Summer
Zermatt is another place where you can ski all year round. The Matterhorn Glacier sits at 3,883 meters above sea level and along with Snowpark Zermatt, there are year-round ski and snowboarding options for everyone.
It is also lovely for hiking, rock climbing, and lots more in the summertime plus the views of the Matterhorn might even be more beautiful.
Don't forget to save money while you are in Zermatt by purchasing a Peak Pass which gives you lots of discounts and free rides on most mountain railways and gondolas.
Verbier
One of the top ski resorts in Switzerland you have most likely heard of is Verbier. Verbier is a small ski village in the Four Valleys area, and is another winter sports hot spot, especially for off-piste expert skiers.
The village is incredibly picturesque and offers views of the Mont Blanc massif and Grand Combin. You will find excellent facilities, accommodation, and a great apres ski vibe here but the village does get rather crowded during the winter plus it is expensive too.
Winter
Verbier is one of the ski resorts in Switzerland that suits experts more than anyone else. The amount of backcountry skiing available is out of this world and it is famous for having one of the steepest descents in Europe, the Tortin.
Solid intermediate skiers can also enjoy some of Verbier's slopes and Verbier's snow park is packed full of fun terrain for free-riders to get stuck into. It also plays host to the Verbier Ride and Verbier Xtreme freeride competitions.
For less advanced skiers, Verbier also provides access to the Four Valleys of Nendaz, Thyon, and Veysonnaz offering 490 km of slopes that aren't as daunting.
Summer
Summer in Verbier is beautiful with incredible mountain views and stunning weather. There are so many hiking trails up the mountains it is hard to beat. Hike through the forest, up to summits, swim in remote lakes, fly fish in rivers, and go rock climbing, the choice is yours.
Crans-Montana
One of the best resorts in Switzerland when it comes to spectacular views and easy access has to be the resort of Crans-Montana.
From the slopes, you can see stunning views of both Mont Blanc and the Matterhorn plus it is just under a two-hour drive from Geneva airport to boot.
The village is picturesque and south-facing so you get a lot of sunlight to brighten up those cold days. There is excellent accommodation and facilities plus it is a great place for families with kids too.
Winter
The ski season pushes into June in Crans-Montana and with snowmaking on a third of the slopes, you will find something for everyone.
Between the 140 km of wide runs, 70 km are made for intermediates while 55 km are there for beginners to hone their skills. There is also a Ski Kindergarten and the magic carpet learning area that helps kids find their skis quickly.
Boarders can enjoy the snow park, you can ski into the night with the lit trails, and there is an indoor sports center for the off days with indoor ramps, a skate park, trampolines, and lots more.
If you time your visit right, you might get to see an international race such as the FIS Ski World Cup Downhill.
Summer
There are plenty of things to do in the summer too from hiking to rock climbing, camping, summiting peaks, and lots more. Think of long hikes (even in winter), swimming in alpine lakes, strolling through woods, and for the more adventurous, ice climbing and alpinism isn't far away.
Davos-Klosters and Parsenn
Davos-Klosters and Parsenn mountain villages lie in Eastern Switzerland and are best accessed from Zurich airport via a 2-hour drive.
Known as one of the biggest winter sports playgrounds in Europe and one of the highest ski areas in the Alps, the ski area seems to just go on and on. It is made up of multiple ski resorts along the Landwasser River, is a stunning place to visit, and is packed full of luxury.
Winter
In winter you will have access to 300 km of meticulously prepared runs across the ski area and most of it is for intermediates but there are bountiful off-piste options for experts also.
Paseenn sits between Davos and Klosters and ties the big ski area together. If you want long runs and challenging terrain, this is the place to be. It has some of the longest runs in the Alps, one of which is 13 km.
The area is great for boarders who flock to Pischa and Jakobshorn. Cross-country skiers love the 140 km of trails at Davos.
Summer
As you can probably guess by now, summer opens up a series of hiking trails around the mountains of these posh villages. It also provides good access to the river and lakes for swimming, and fishing, plus there are some mountains to summit too.
Grindelwald, Wengen & Jungfrau
Grindelwald, Wengen & Jungfrau can be found in the Bernese Alps close to the Swiss capital Bern and not that far from Geneva or Zurich either.
These three ski resorts are in the Jungfrau massif and feature a stunning backdrop of never-ending mountain views. The villages are more low-key than other famous resorts with more affordable prices but are still expensive, this is Switzerland after all.
You can also head up to Kleine Scheidegg to experience this vista for yourself and continue to Jungfraujoch for even more epic views of endless glaciers like the Aletsch Glacier, Switzerland's longest.
Winter
This ski area has something for everyone across its 206 km of slopes. There are plenty of interment runs, some as long as 12 km which are known for deep snow and fresh powder.
The runs around the Wengen area are best for beginners and experts can head to Mürren to be put through their paces. For a real rush, head to the Schilthorn for a super intense black-diamond Inferno run.
For snowboarders, the off-piste slopes and freestyle superpipe are a dream come true and the lift system is overly efficient all over the area making the experience very relaxed.
Summer
Summer in this part of Switzerland is to die for. With access to the large lakes near Bern and tons of outdoor adventures to be had in the mountains, it is a stunning place to be. The hiking trails lead into the mountains, through forests, and the scenery is magic.
St. Moritz
You have probably heard of St. Moritz, considering it has hosted the Winter Olympics twice and it is the place for Olympic ski-jumping.
St. Moritz is more of a town than a village and quite a posh one at that. It's great for couples and a group of friends but families will prefer the likes of Silvaplana just a few km down the road.
There are lots to do for non-skiers and skiers in St Moritz and most things are within walking distance such as ice-skating, tobogganing, Nordic skiing, and bobsledding.
It also hosts some crazy non-skiing events such as the Snow Polo World Cup, White Turf St. Moritz snow horse race, and the St. Moritz Ice Cricket event.
Winter
St Mauritz offers great snow parks for boarders, awesome intermediate ski trails, great beginner options, and of course, top-of-the-line expert trails that Olympians train on. Sitting lakeside, you can cross the frozen lake from St. Moritz Bad to the Signalkuppe ski area which is a paradise for free riders.
Summer
Summer is great in St Moritz too. Between swimming, sunbathing, and paddle boarding on the lake at Silvaplana to hiking into the mountains, rock climbing, and summiting, it is an outdoor adventurer's paradise.
Andermatt-Sedrun
Sitting in the Bernese Alps and close to Lake Lucerne is the up-and-coming resort of Andermatt-Sedrun. This is now the largest ski area in central Switzerland and one that isn't very well known yet, so you can enjoy it without crowds, for now, so get to booking.
The village is relaxed, and homey, with a fun atmosphere. It is great for intermediate and expert skiers, but families with beginners amongst them might want to look elsewhere. The accommodation and restaurant options are great too.
Winter
At an altitude of 2000-3000 meters, these slopes see more snowfall than most other Swiss areas and with a ton of snow-making facilities, it is about as consistent as it gets. But, the storms that bring the snow can also create zero visibility and shut it all down for a while.
If you are looking for powder, this is the place to be and you will have access to Nätschen, Oberalp, and Sedrun ski terrains, so there are plenty of options.
Most of the trails are for intermediates and there are lots of off-piste ones too for the experts, one with a 900-meter vertical to get the adrenaline going.
All of the ski areas are connected by quick and reliable lifts, so you won't be waiting around long to get to the top and ride back down again.
Summer
Summer here is delightful too as you have so many peaks and hiking trails leading up to them at your disposal. The rivers in the area are stunning too, rock climbing is available, and you can always head to the nearby lakes for a day trip.
Engelberg-Titlis
Engelberg-Titlis is incredibly easy to access, being just an hour from Zurich and 45 mins from Lucerne. It is hugely popular in winter and summer and is one of the most family-friendly resorts in Switzerland.
There is a revolving cable car that will take you to the peak of Mount Titlis every day of the year and the charming village of Engelberg to die for. Great accommodation, loads of kids' activities, and even better food make this a great spot.
In winter you will find 80 km of slopes, 47 km of which are great for intermediates, and 27 km are perfect for beginners. There are just 8km runs for experts. But the amazing powder means that off-piste-rs and free-riders love this area too.
Flims Laax Falera
Flims Laax Falera is actually three towns that are situated in eastern Switzerland that are joined together by 235 km of slopes. It is only 90 minutes from Zürich and with an altitude of 2,000 to 3,000 see some of the most consistent snowfall on the continent.
This area is a snowboarders paradise with a 200m half pipe and four snow parks. It is known as one of the top freestyle resorts in Europe and is great for all skill levels.
Skiers will love Flims Laax Falera too with its 224 km of ski slopes split evenly across beginner, intermediate, expert, and free riding. There is also a great Snow Kindergarten for kids under 4 years old so parents can enjoy some solo skiing.
Arosa Lenzerheide
Arosa Lenzerheide is two resorts just a 5-minute ride apart that share the same lift ticket. They are much less crowded, get more sun than most, and the slopes are above the tree line, so summit views are the name of the game.
This is the place to be for intermediates with hundreds of km of blue-rated runs and there is a load of powder to be found on the Ski Safari route.
This spot has a ton to offer and I'd suggest staying at Arosa as it is much more charming than Lenzerheide